ERU Cheese Spread Light
This delicious spreadable cheese is made from Gouda 15+ cheeses and a touch of yoghurt. With this light cheese spread, you can prepare the tastiest dishes and surprise your guests with a delicious pasta primavera or salmon tartar.
Choose the healthy option with this low-fat Gouda cheese spread
This cheese spread contains 5% fat, which is 75% less fat than full fat melted cheese. But this cheese has the familiar, creamy flavour that your guests know and love from ERU. The addition of a touch of yoghurt gives a fresh twist to the cheese. A delicious soft cheese for anyone who wants to consciously enjoy their meal!
With these characteristics, the cheese spread fits perfectly into a healthy lifestyle and diet. Discover the many possibilities of ERU Cheese Spread  Light.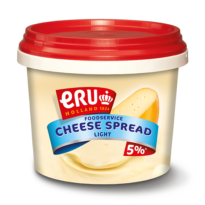 Nutritional value per 100 gr
Energy (kJ)
525
Energy (Kcal)
125
Fats (g)

Of which saturated
5,0

3,6
Carbohydrates (g)

Of which sugars
3,0

2,9
Proteins (g)
17
Salt (g)
1,9
Available in 1 kilogram packaging
Discover our delicious recipes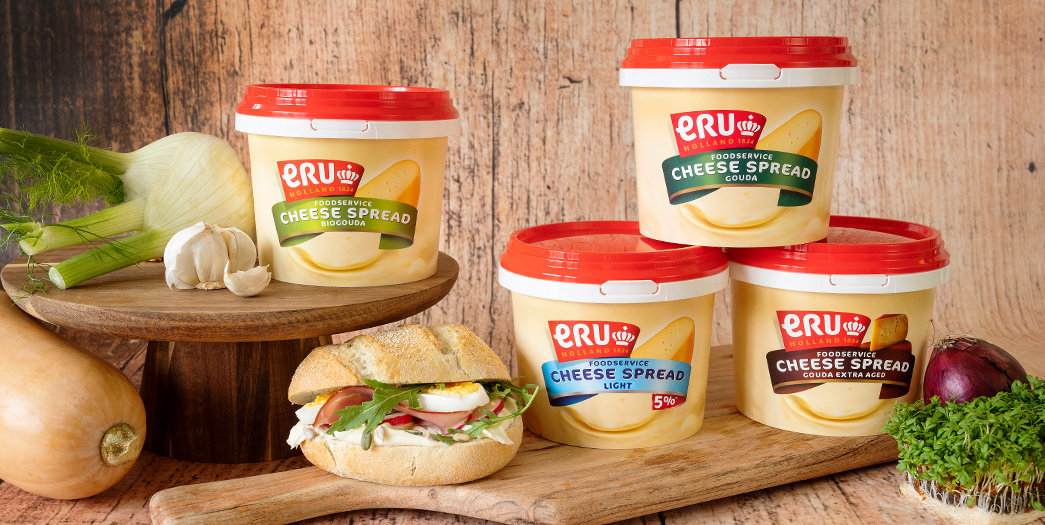 Highlighted use
Prepare
ERU cheeses are ideal for adding flavour to your dishes. Try our ERU Cheese Spreads to make sandwiches, toasties, paninis and loaded fries or to enhance your s...
See our other product categories