ERU Chèvre doux
This spreadable goat's cheese has a creamy, soft structure and deliciously mild flavour. Enrich your buffet or sandwich trolley with our 15-gram goat's cheese portions.
Let your guests discover our mild, sweet goat's cheese
The flavour of ERU Chèvre doux is mild and slightly sweet. Its creamy soft structure makes it easy for your guests to spread this melted goat's cheese on bread or a cracker. Serve your guests this spreadable cheese at breakfast or lunch.
Our ERU Portion packs are perfect for a hygienic presentation on the buffet or sandwich trolley. Combine or vary to make your presentation complete.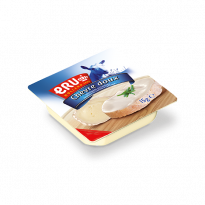 Nutritional value per 100 gr
Energy (kJ)
1068
Energy (Kcal)
257
Fats (g)

Of which saturated
21

13
Carbohydrates (g)

Of which sugars
0,1

0,1
Proteins (g)
17
Salt (g)
2,5
Available in 24 x 15g packaging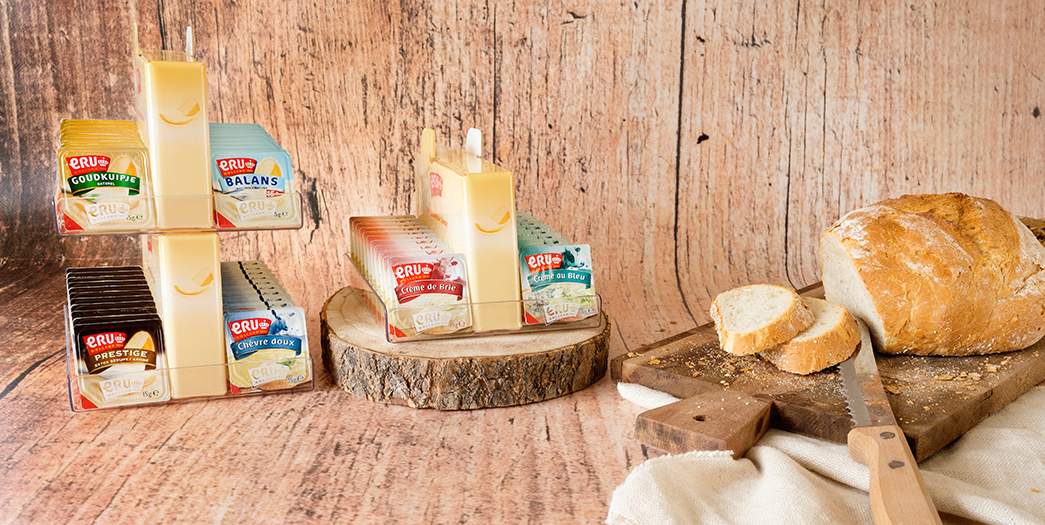 Highlighted use
Display
With our wide range of ERU Portion Packs, you can create an attractive and varied display on your buffet and sandwich trolley. ERU Portion Packs are individual...
See our other product categories