ERU Cheese Spread Gouda Extra Aged
This cheese spread with character is made from extra aged Gouda cheeses, giving it its strong flavour. Exceed your guests' expectations and add the strong flavour of ERU Cheese Spread Gouda Extra Aged to your rocket stamppot or croque monsieur.
Give your dish character with this spread made from extra aged cheese
This convenient, extra aged cheese spread is guaranteed to give your dish flavour. Extra aged cheese often has a slightly harder structure which means it is not always easy to use in recipes. The texture of ERU Cheese Spread Gouda Extra Aged makes it quick and easy to enrich your dishes with the flavour of aged cheese.
Our ERU Cheese Spread Gouda Extra Aged has a creamy, soft structure and is available in a handy 1-kilogram resealable packaging.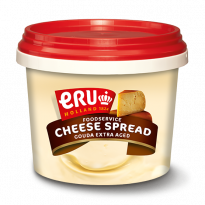 Nutritional value per 100 gr
Energy (kJ)
1034
Energy (Kcal)
249
Fats (g)

Of which saturated
21

14
Carbohydrates (g)

Of which sugars
0,1

0,1
Proteins (g)
15
Salt (g)
3,2
Available in 1 kilogram packaging
Discover our delicious recipes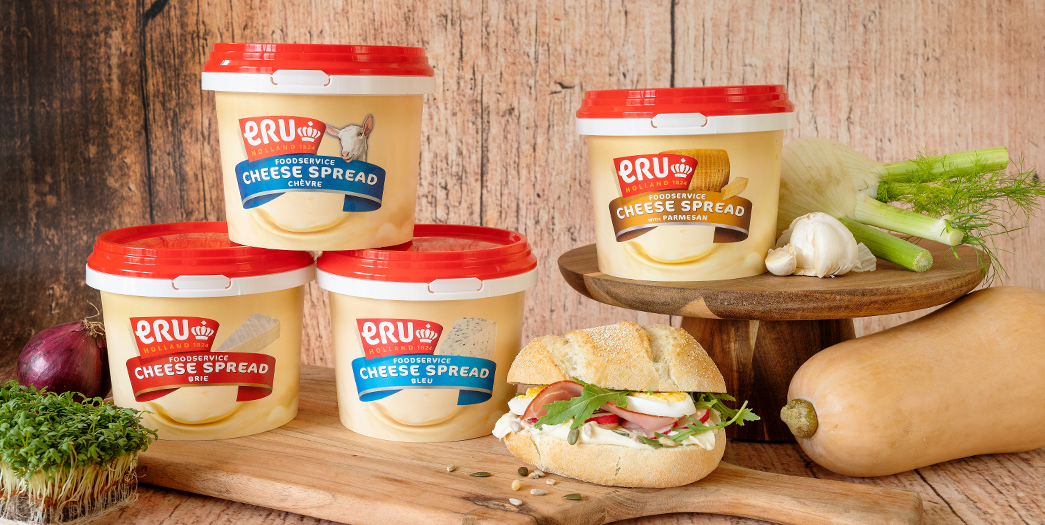 Highlighted use
Prepare
ERU cheeses are ideal for adding flavour to your dishes. Try our ERU Cheese Spreads to make sandwiches, toasties, paninis and loaded fries or to enhance your s...
See our other product categories