ERU Cheese Spread Gouda
This versatile and convenient cheese spread is made from the best Gouda cheeses. The spread has a full and creamy flavour and is ideal for use in various recipes. Surprise your guests with a delicious pasta pesto using our Gouda cheese spread as a basis for the sauce.
Create the creamiest dishes with our Gouda cheese spread
The full flavour of ERU Cheese Spread Gouda makes a great basis for your various recipes. The cheese melts quickly and easily, while its creamy soft structure makes it easy to use. The creamy character of this cheese makes it perfect in a pasta dish, casserole or risotto.
The cheese comes in a handy 1-kilogram resealable packaging, allowing you to only use the amount required for your recipe.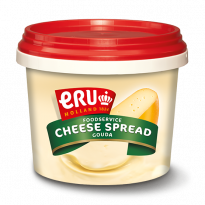 Nutritional value per 100 gr
Energy (kJ)
1007
Energy (Kcal)
243
Fats (g)

Of which saturated
20

14
Carbohydrates (g)

Of which sugars
1,7

1,7
Proteins (g)
14
Salt (g)
2,7
Available in 1 kilogram packaging
Discover our delicious recipes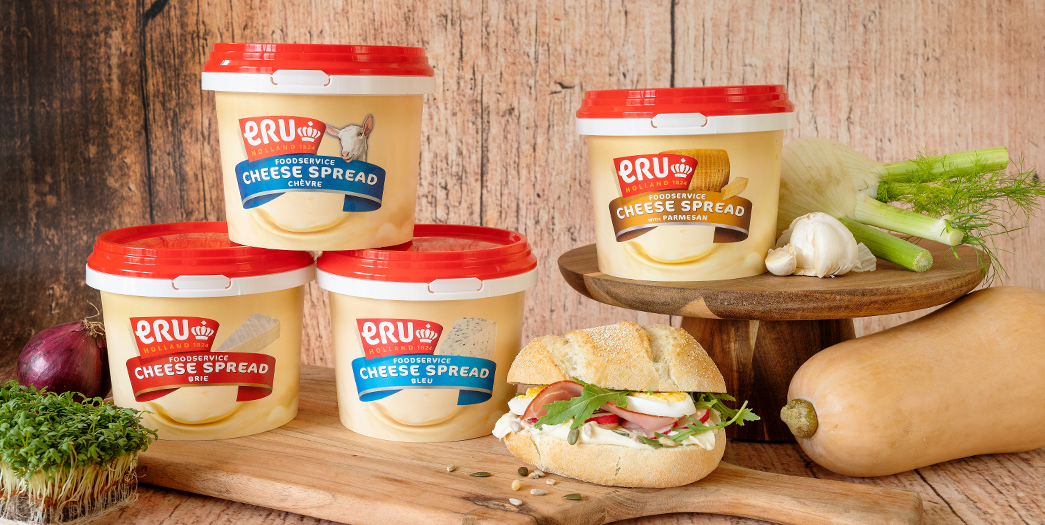 Highlighted use
Prepare
ERU cheeses are ideal for adding flavour to your dishes. Try our ERU Cheese Spreads to make sandwiches, toasties, paninis and loaded fries or to enhance your s...
See our other product categories