ERU Balans Naturel
This delicious spreadable 15+ cheese is made from the best Gouda cheeses and contains a touch of yoghurt. Treat your guests to this low-fat spreadable cheese for breakfast or lunch.
Healthy enjoyment with the low-fat spreadable cheese by ERU
ERU Balans contains 5% fat, which is 75% less fat than full-fat cheese spread. The cheese also contains 34.5% less sodium than similar spreadable cheese. The cheese has a creamy flavour, while a touch of yoghurt gives it a fresh twist.
The handy individually packed 15-gram portions make a hygienic presentation on the buffet. Combine our ERU portion packs for surprising variety.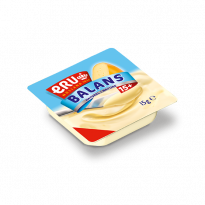 Nutritional value per 100 gr
Energy (kJ)
525
Energy (Kcal)
125
Fats (g)

Of which saturated
5

3,6
Carbohydrates (g)

Of which sugars
3

2,9
Proteins (g)
17
Salt (g)
1,9
Calcium (mg)
580 (72%*)
Sodium (mg)
750
*Of the daily recommended intake
Available in 24 x 15g packaging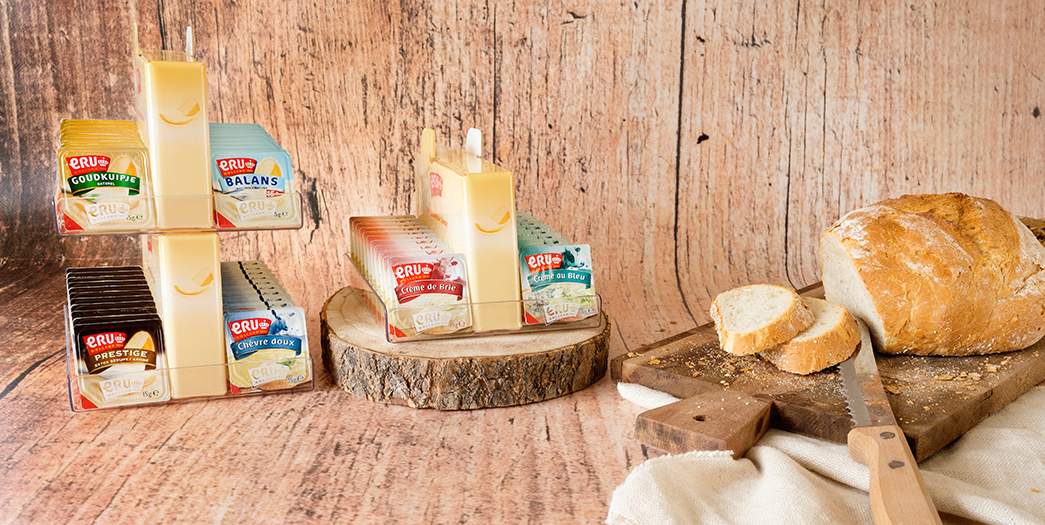 Highlighted use
Display
With our wide range of ERU Portion Packs, you can create an attractive and varied display on your buffet and sandwich trolley. ERU Portion Packs are individual...
See our other product categories