ERU Bio Slices
These hygienic, individually packed slices of organic 50+ cheese slices have a creamy, soft structure and a deliciously full flavour. The cheese slices melt quickly and easily. Surprise your guests with a vegetarian burger or creamy casserole.
Add flavour to your dish with the organic cheese slices by ERU
ERU Bio Slices are SKAL certified and therefore have the organic quality label. The organic Gouda 50+ cheese ensures that the slices have a full and creamy flavour. The slices are perfect on a delicious burger or in a sandwich, but also ideal in toasties or casseroles.
Enrich your dishes with our handy, individually packed organic cheese slices. And discover our ERU Cheese Spread BioGouda and portion packed ERU BioGouda.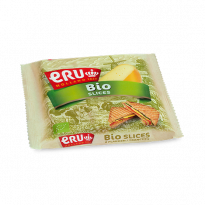 Nutritional value per 100 gr
Energy (kJ)
1413
Energy (Kcal)
341
Fats (g)

Of which saturated
29

18
Proteins (g)
20
Salt (g)
3
Calcium (mg)
638 (80%)
Available in 150 gram packaging
Discover our delicious recipes
Discover our recipes
Discover our recipes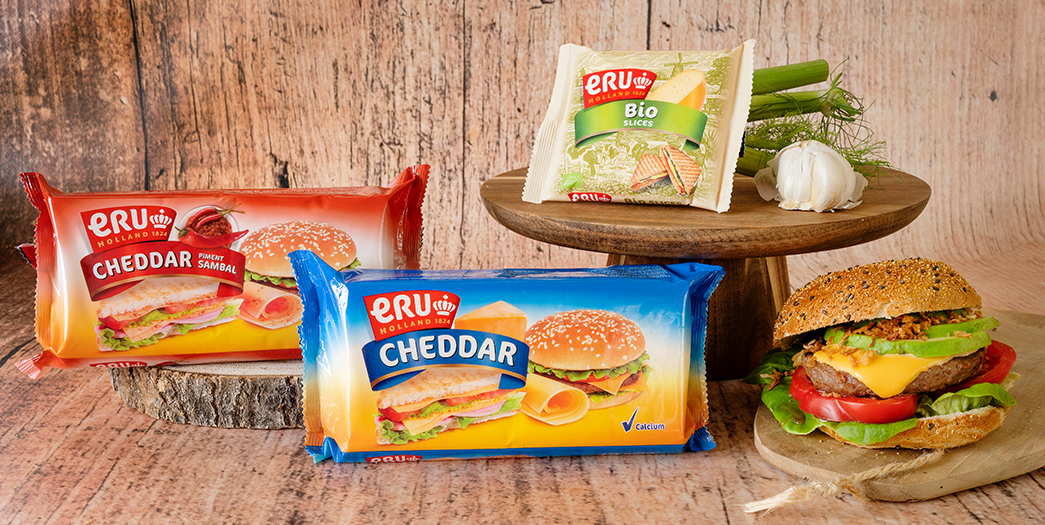 Highlighted use
Prepare
ERU cheeses are ideal for adding flavour to your dishes. Try our ERU Cheese Spreads to make sandwiches, toasties, paninis and loaded fries or to enhance your s...
See our other product categories